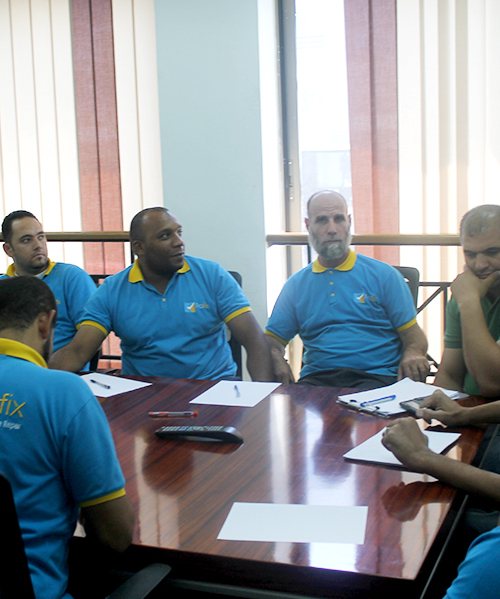 Classification
Profix vocational classification:
Profix had launched a special classification system for technicians, to serve all workers in the sector by making quizzes and classifying them according to Profix standards accredited international bodies, based on the approved technical service standards of Profix , and in line with the actual reality of the nature of the work of technicians needed Market, and in accordance with the Arab and international professional classification systems.
Profix today launches this system to serve all facilities that need service providers in the home maintenance sector and facilities management. This system also serves every employer or service who is keen to upgrade himself and receive the funds that enhance his efficiency and expertise.
The vocational classification philosophy:
The basic philosophy of this system is upgrading the performance of technicians and encouraging the commendable competition by estimating owners experience, skill and charity, and support for the physical and social returns they deserve.
Profix appreciates those with expertise and skills, and supports them to obtain the material and social returns they deserve, and to enhance their self-confidence and their artistic and human skills.
Through the professional classification system, Profix believes that professional ethics, etiquette, and occupational safety are the essence of professional technical work. Ethics and technical skill go hand-in-hand.
For whom the vocational classification program
For each facility seeks to develop its team and develop maintenance services.

For each technician and service provider looking for a better place that suits his technical skills.

For all service providers who wish to work with

Pro

fix

or work according to their international standards.

For each donor seeking vocational training and employment according to standards commensurate with their values and mission

For universities, vocational colleges and training and training centers that wish to employ their graduates.
Classification for employment:
We do not offer classification and certification for luxury. We believe that professional classification with Profix will serve the profession, develop our communities, raise professionals and increase employment opportunities.